Release 372: New layout for Borang 2 (SOCSO) (Malaysia legislation)
SE17MY Payroll Malaysia
Menu path: Payroll/Return/Periodically/Borang 2
Background
PERKESO has implemented a new layout for Borang 2 and it is necessary to support this new layout in Exact Globe 2003. The purpose of this form is to register company's new employee with PERKESO . You may visit PERKESO website http://www.perkeso.gov.my/FORM.asp for more information.
What has been changed
Borang 2 with new layout is now available from release 372 onwards.
Example of Borang 2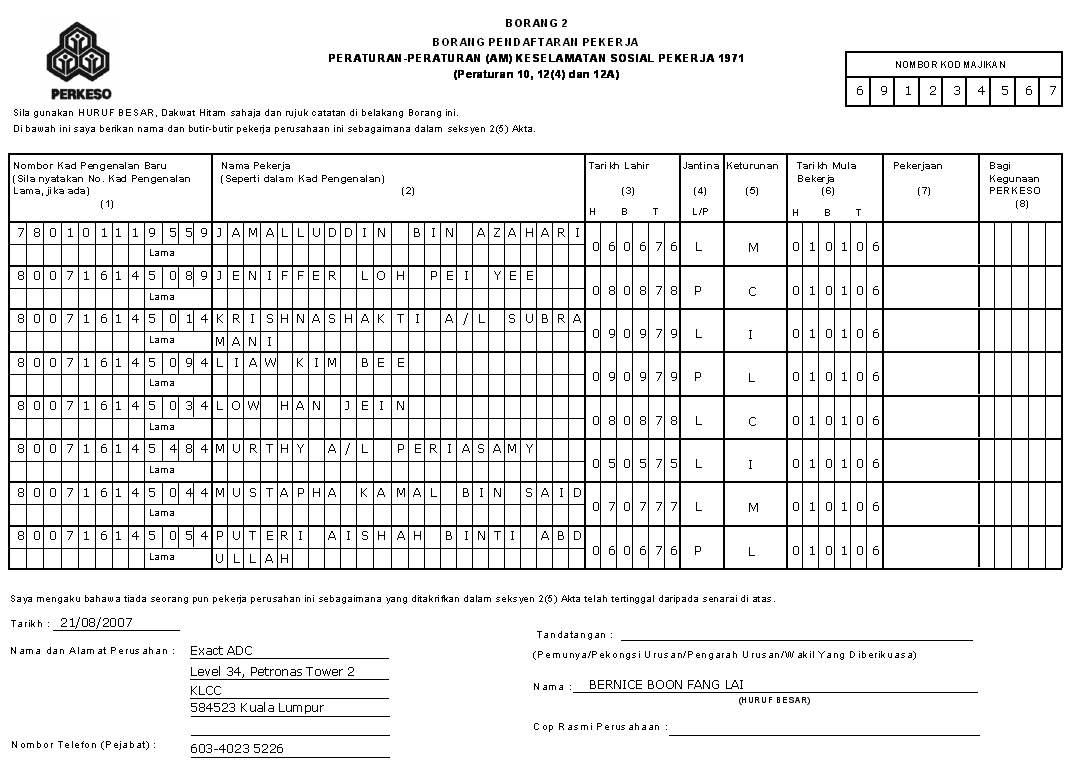 Related topics
Main Category:
Support Product Know How
Document Type:
Support - Release notes detail
Category:
Release Notes
Security level:
All - 0
Sub category:
Details
Document ID:
16.238.223
Assortment:
Exact Globe
Date:
09-07-2014
Release:
372
Attachment:
Disclaimer